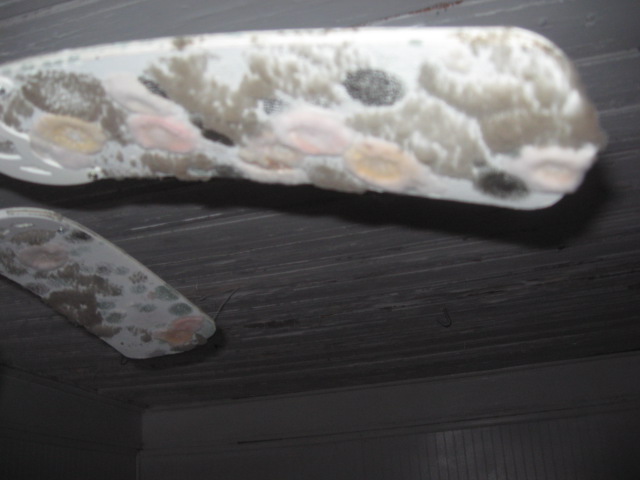 Summer months in the South bring lots of heat, droopy hair, lazy dogs, sunburns and humidity. Enough said? Your property can have moisture intrusion through condensation on ductwork in attics or crawlspaces, condensation drain pan drains can become clogged, and if you are availing yourself of the opportunity to open your windows on less than hot days, you are letting moisture/humidity from the outside into your home. We all know that homes built in recent years are much better insulated than older homes and when warmer weather returns and the air conditioner is turned back on, moisture is already in your house. GOOD IDEA? While on vacation, turn your washing machine valves off, keep your HVAC running at an acceptable temperature and have someone check your place on a regular basis.
The photo below reflects only a very small ceiling area of a recent project where a water heater from a condo unit above leaked into a unit below while everyone was on vacation for two weeks. The results are obvious. The entire project was EXTREMELY EXPENSIVE to remediate. Don't let this happen to you. Call us!
https://www.1staiderestoration.com/wp-content/uploads/2012/11/mold-fan-jpg.jpg
480
640
Cheri Watkins
/wp-content/uploads/2015/07/1st-aide-logo-med.jpg
Cheri Watkins
2013-08-30 14:39:57
2021-10-14 12:46:58
MOLD – WHY ME and WHY NOW?