Greensboro, NC
Greensboro NC is found in Guilford County, North Carolina. It is the county seat and the third-most-populous city in the state. The city has a population of almost 300,000 residents and is an important intersection of major interstate highways. It sprawls over 131.8 square miles and most of it is surrounded by lush green trees, which leads many to think that its name stems from the greeneries around it.
A Brief History of Greensboro, NC
Originally home to the Saura and Keyauwee tribes, the Greensboro NC area was later settled upon by German settlers, as well as Quakers of Welsh and English descent.
During the Civil War, the area was a site of a great battle. The English Redcoats led by Lord Cornwallis clashed with American Major General Nathanael Green in 1781. The area was later named Greensborough in the honor of the Major General who took a brave stand and cost Lord Cornwallis almost a third of his troops. This happened in 1808 by the elected officials of the time.
Things to Do in Greensboro, NC
As one of the most populous areas in North Carolina, Greensboro is the perfect place to find varied entertainment. From historic parks to interesting scavenger hunts, it has something to offer for everyone. The most popular historic park is Guilford Courthouse National Military Park where you can find the statue of the famed American Major General Nathanael Greene.
If the scavenger hunt is what interest you, you will soon find that the most popular option for that is Let's Roam which is an app led scavenger hunt. If neither of these interest you, the city is home to a science center, many parks, the Greensboro Coliseum Complex, and the Carolina Theater.
1st Aide Restoration Services In Greensboro, NC
When a water related disaster hits your Greensboro home or business, you can trust the experts at 1st Aide for water extraction, water damage cleanup, and water restoration services. Give us a call ASAP!
1st Aide Restoration performs fire damage restoration services in Greensboro, North Carolina. We respond 24/7, for any fire related restoration services.
Part of fire damage repairs in your home or business is handling the resulting smoke damage. The smoke smell can permeate every crack and crevice of your home. Call 1st Aide Restoration to clear your home of smoke now.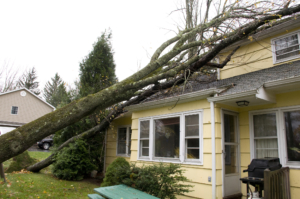 Many times, a storm with high winds can cause a tree to fall on a home or business, severely damaging the structure. Emergency board up or tarping is needed to keep rain water from entering the property. Call now!

At 1st Aide we use only the best cleaning system to give your carpets the a thorough, deep clean. We leave your property looking better than when we arrived! Call now to schedule an inspection.