High Point, NC
High Point NC spreads across 4 different counties with the big majority of it being in Guildford County. It has a population of over 117,000 residents. Know as the Home Furnishings Capital of the World, High Point has a rich history of furniture production, sales, and wholesales. Its annual furniture fair attracts over 100,000 worldwide visitors every year. Just south of Greensboro, High Point NC is close to all the major motorways in the state making its location very convenient for its residents.
A Brief History of High Point, NC
Founded in 1849, High Point NC very quickly started to develop its signature industry. All of its development, population booms, and city expansions were bound to the quickly growing furniture industry. The first furniture factory opened as early as 1888. In 1905, High Point already had its first furniture exposition and just 16 years later, it replaced Chicago as the home of the largest furniture exhibition in the United States.
All of this was followed by population and investment booms. Within its first 50 years of existence, High Point was home to over 160 woodworking or furniture production companies. During the roaring 20s, High Point's population more than doubled from 14,000 residents to over 36,000 residents. Since then, there was a steady inflow of population.
Things to Do in High Point, NC
Besides the annual furniture exhibition that draws in people from all over the world, High Point offers plenty of other activities. It is a very family-friendly city that keeps developing and improving itself. Its restaurant scene is impressive so it makes it a great destination for most foodies.
Nature lovers will find themselves enchanted by the High Point City Lake Park and the All-A-Flutter Butterfly Farm.
For those looking for historic content, there is the High Point History Museum.
The city also features a golf course, various bars, spas, cinemas, and theaters.
1st Aide Restoration Services In High Point, NC
When a water-related disaster happens, you have to act quickly to protect your High Point NC home or business. Trust the experts at 1st Aide for emergency water extraction, water damage cleanup, and water restoration services. Give us a call ASAP!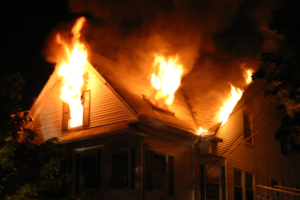 1st Aide Restoration performs emergency fire damage restoration services in High Point, North Carolina. We respond 24/7, for any fire-related restoration emergency. Protect your home and call 1st Aide Restoration.
A big part of a fire damage restoration process in your home or business is handling the resulting smoke damage. The smell of smoke needs professional attention to truly remove it. Call 1st Aide Restoration to clear your home of smoke now.

Severe weather conditions can seriously damage properties. From ripped roofs to collapsed trees, 1st aid knows how to help.  Leaving your property exposed can lead to more damage. Call now for emergency board-up, tarping, and more.

At 1st Aide we use only top-of-the-line cleaning systems to give your carpets a thorough, deep clean. We leave your property looking better than when we arrived! Call now to schedule an inspection, your carpets will be thankful.